Hello this is the Microsoft Service Center.
The accent is Indian, so I am inclined to believe the call legit. But when I ask the caller to identify himself and to give me references for the PC he claims is infected with a virus, he falters.
"Do you even know where to find your PC licence ID, Madame?" he demands. "I can give you the number, but how will you identify it?"
I tell him not to worry, I will. So he gives me a number, a very long and very incomprehensible number with lots of barely intelligeable "triple A" and FXI3".  I have him repeat it several times, and copy it down carefully. "Was that an F or a P?" I ask.
"You will not be able to use this number, Madame!" he shouts at me. "This is very urgent! Your computer is a risk! Push the windows key"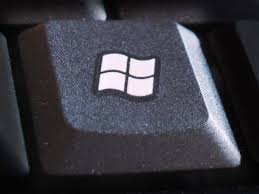 I look at the windows key. It is a key I never push.
Suspicious (support tech people can be hard to reach but they are usually pretty nice and don't yell at you once you have them on the phone), I ask him for a number I can call him back at after I verify his identity.
"We do not have numbers!" he says. "No one can call Microsoft service!"
While this could possibly be true, I refuse to believe it, and hang up.
 A quick Google search reveals that I am not the first person in the world to be contacted by an angry Indian from "Microsoft" insisting on imminent catastrophe from PC viruses. 2011. 2012. 2013. Apparently there's some tradition.
Don't take calls from people who say they are calling from Microsoft, I email my family (yes, we communicate by email). It's a scam.
***
 A scam,  yes. But for what? The Indian fake support guy was so unpleasant I never actually figured out how he was going to make money from me. Unless there is no profit motive. Maybe it's just like the guy in Hitchhiker's Guide to the Galaxy. The one who visits every person in the universe in order to shout an insult at him?
***
 I forget about it.
Until, this morning. Around 8:30 am, the phone rings. No one ever calls our house at this hour. I fear bad news.
Trembling, I pick up the phone.
"Are you Mrs ______?" a woman with an Eastern European accent demands.
"Yes," I say (we get a lot of calls from Eastern Europeans. They are usually friends of friends.)
"I am calling from Microsoft Service Support," she says.
Hey, I almost say, I know one of your colleagues!
But instead I tell her that I'm calling the police to report her.
And then I hang up.