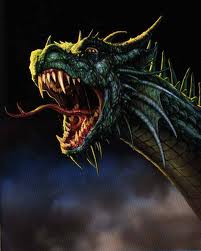 François Hollande was elected to the French presidency on the flamby promise to close his eyes and plug his ears and yell ee eee ee eee eee eee eee until the Dragon of  Reality got bored and went away.
Now it's been a year, and the charmingly wishful ee eee ee eee eee eee eee policy is under strain.  Instead of disappearing in a puff, the Dragon of Reality, contrary to expectations, has been devouring everything in sight. This is bad news. For France. For the left. For the President himself. No one is more stunned than Mr Hollande's supporters - who now slam him for his lack of faith. Shout ee eee ee eee eee eee eee louder, you flabby infidel! they cry.
It's like watching a theater full of children clapping frantically to save Tinkerbell, only to see her, not just die, but get hit by a bus, and thrown into a boiling poisonous river, where she is ripped apart by that awful crocodile with the clock ticking inside him.
Imagine the trauma.
This, in short, is the psychological position of the French left today.
What is the Dragon of Reality? (Or the ticking clock) Take your pick:
unemployment, or
unfunded pensions or
massive government overspending, or
a dying industrial base, or
excessive costs to employers, or
endemic corruption, or
disheveled universities, or
inegalitarian schools, or
polluted water, deadly seaweed and lost and dying bees, or repeat violent offenders, or
the unspeakable horrors of foreign languages...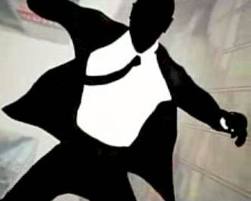 Poor François. Unable to sustain the fiction that he was stupid enough to believe his own promises, he started plummeting in the poles only weeks after entering office, and, like that cool Mad Man suit guy, has only accelerated since (but way less cool).
Splat, the one word on everyone's lips, makes no sense in French, where one talks of deserts to be crossed and waiting for one's moment.
What if one's moment is here and one has not the slightest idea what to do with it?
What if one is not the right man for the job?
What France needs, more than a man of incessant action, is a calm yet steely explainer-in-chief, someone who can put France's troubles in context, carefully showing how France got into them and how France can get back out.
But for that to happen, François Hollande must first acknowledge that Reality is not the enemy - false, wishful and crazy thinking about Reality is.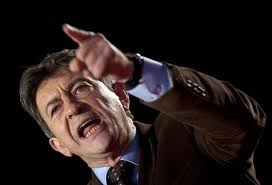 Consequently, his first arrow must be destined for the hallucinations of his own political base: the people who cast their vote for him in the absurd and touching hope that believing in miracles will make it so.
His second arrow should be aimed at incompetence in his own ranks - Hollande has assembled the least experienced crew of "broken arms" we've seen in 25 years. Hardly anyone has any idea of what goes on in the private sector, how companies function, what is takes to produce, distribute and market goods and services. This lack of basic knowledge of the world is killing. Time to bring in some people who know what they're doing. 
 His third arrow should go straight to the heart of ideology. In nearly every sector - most visibly education - ideology has trumped basic pragmatism. The preference for the theoretical over the real is a traditional French disease, but under Hollande it's grown to devastating proportions.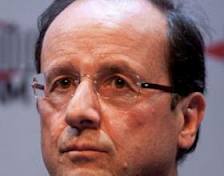 THE GOOD NEWS is that it should be easier for François Hollande to apply common sense than it was for his predecessor: he has only his own supporters to overcome - and not an insanely irresponsible opposition.