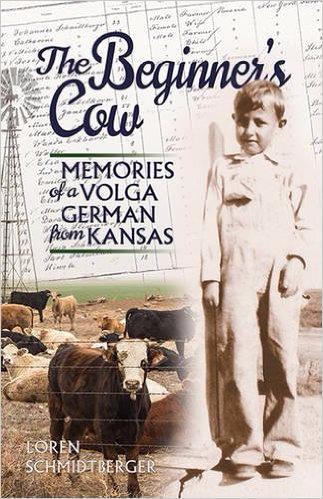 Loren Schmidtberger waited three quarters of a century to tell his stories of rural life in Kansas during the Dust Bowl years.
Now, at the age of 88, Schmidtberger is making his literary debut. Hailed for its "wry humor and gentle grace," his The Beginner's Cow: Memories of a Volga German from Kansas will be published by Truman State University Press in December.
How to write about the past, in particular a now mythical event such as the Dust Bowl? What are the challenges to launching a book project in one's eighties? What is the role of a book group? (And what in the world is a "beginner's cow"?)
A talk with Loren Schmidtberger, Professor Emeritus of English at Saint Peter's University, on leaving a record, humor, grief, American history, and the importance of book groups.
Continue reading "UPCOMING RELEASE: The Beginner's Cow: Memories of a Volga German from Kansas" »