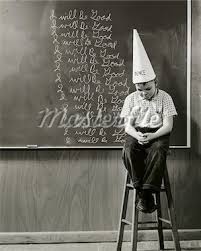 France ranks 23rd out of 54 countries in English skills according to Education First, which based its results on the evaluation of 1.7 million people. According to Education First's Director in France, Nenad Djokic, French students lag those in other countries by the end of high school.
Parents criticize the lack of hours of English class, says Nenad Djokic, which they think is not intensive enough.
However, according to Nataneal Wright, president of Wall Street Institute France, the problem may be elsewhere:  
 
"Most 7-8 year olds are taught English by French teaches who are not proficient in English," he explains. "Middle school students  receive certification A1 [first level] certification without passing any test. "

Wright suggests several measures to improve English teaching in French schools, including:
"a reorganization of English courses in middle and high school [...] with students grouped by their level in English instead of  by age" and an "Erasmus for teachers" in which foreign teachers  teach in France, and visa versa. The director of EF France, which sells methodological training for language teachers, would it state that "offers a scholarship to all teachers to improve their level of English."
source:  Pourquoi les étudiants français ont-ils un mauvais niveau d'anglais ? By Jules • Bonnard
www.lemonde.fr • May 24, 2013(in French)