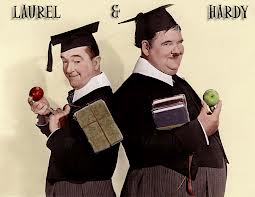 A fascinating article from the Harvard Business Review byTomas Chamorro-Premuzic  asks  why so many incompetent men become leaders?
The answer, suggests Tomas Chamorro-Premuzic, has to do with human psychology.
"The main reason for the uneven management sex ratio is our inability to discern between confidence and competence."
Unfortunately, we tend to" misinterpret displays of confidence as a sign of competence" when in fact the two do not correlate at all. In fact, the opposite is true:
"arrogance and overconfidence are inversely related to leadership talent — the ability to build and maintain high-performing teams, and to inspire followers to set aside their selfish agendas in order to work for the common interest of the group."
 Curiously, in study after study worldwide, "men tend to think that they that are much smarter than women.
They are not, of course. But their belief that they are propulses them to leadership positions.
Why?
 Because: "leaderless groups have a natural tendency to elect self-centered, overconfident and narcissistic individuals as leaders".
And this personality type is overrepresented in men.
So why are there so many incompetent men in leadership positions? Because:
"we tend to equate leadership with the very psychological features that make the average man a more inept leader than the average woman. The result is a pathological system that rewards men for their incompetence while punishing women for their competence, to everybody's detriment."
Read the full article here.