« Back to Short Story Contest Judges
Diane Johnson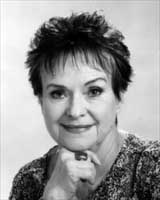 Born in Moline, Illinois, Johnson's recent books include Lulu in Marrakech (2008), L'Affaire (2004), Le Mariage (2000), and Le Divorce (1997) for which she was a National Book Award finalist and the winner of the California Book Awards gold medal for fiction.
She has been a frequent contributor to The New York Review of Books since the mid 1970s. With filmmaker Stanley Kubrick, Johnson co-authored the screenplay to The Shining (1980) based on the horror novel of the same name written by Stephen King.
In 2003, a movie version of her comedy of manners novel Le Divorce was released, directed by James Ivory and starring Kate Hudson and Naomi Watts.
Johnson currently divides her time between homes in Paris and San Francisco.