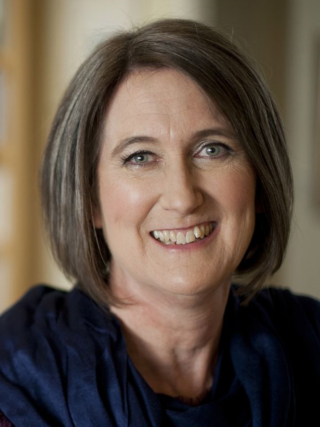 I discovered Judith Starkston's wonderful historical fiction in a group of talented novelists that met in Tempe, Arizona to workshop writing. After majoring in classics, Judith put her passion for ancient civilisations into creating historical fiction and mysteries set in Troy and the Hittite empire. Her new novel, Hand of Fire is being released in paperback this month to excellent early reviews.
Interview with Judith Starkston, author of Hand of Fire,
a Paris Writers News Interview
How did you start writing?
It may sound strange, but I began to write in order to answer a question that had bothered me for a long time. For years I'd taught the Iliad, Homer's epic poem of the Trojan War, and kept wondering with my students how Briseis, the captive woman who sparked the bitter conflict between Achilles and Agamemnon, could possibly have loved Achilles.
The Greek had killed her husband and brothers, destroyed her city and turned her from princess to slave—hardly a heartwarming courtship. She is central to the plot and yet she gets only a handful of lines. In those few words, the one clear notion expressed is her sorrow when she is forced to leave Achilles.
I should say I always liked Achilles, the existential hero who calls the whole war into question—which shows he's no brainwasher—so the answer wasn't some ancient version of Stockholm Syndrome.
What fascinated you about Briseis, a woman first given voice by Homer in the Iliad?
The point really is that Briseis wasn't given voice by Homer. She's mostly a silent enigma. She desperately needed someone to giver her a voice. I had that question that prodded me—how can she love Achilles?
But even more intriguingly, the world Briseis lived in—the details of its everyday life, religious beliefs, language, etc. have only recently been dug from the earth. The Trojans, Hittites and other Bronze Age peoples of this area (modern Turkey), all culturally and politically related, have come to light in detail not available to past generations. The cuneiform libraries of these peoples are gradually being translated.
Now is the perfect time to construct a historical Briseis. She seemed to be reaching to me across the millennia and through the mythological mists. The moment had come for Briseis to speak, so I got to work, researching in the dust of archaeology and listening in the imaginative realm.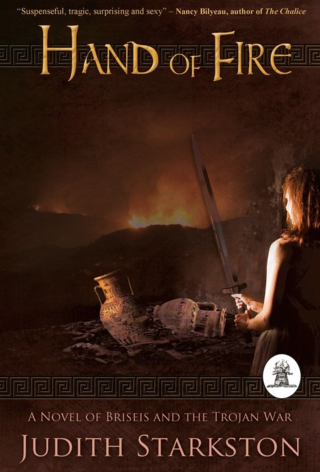 Tell us about Hand of Fire.
Hand of Fire is partly a romance—Briseis and Achilles fall in love but in an unconventional manner that includes a mystical element. Achilles is half-immortal and I made full use of that half of his conflicted personality.
In addition to the romantic element, Hand of Fire explores why some people, women especially, can survive great tragedy and violence against them, even managing to take delight in what life still has to offer.
It is a coming of age tale featuring a smart, strong-willed teenage woman in an ancient culture that, counter to our modern stereotypes of the past, expects Briseis to be powerful, literate and a leader. Briseis succeeds in rising to those expectations despite the circumstances arrayed against her—and she's strong enough to take on the mightiest of the Greek heroes.
How much is fact, how much fiction?
As far as the plotline of Briseis's life goes, we know from mythology (not history) only that she was a princess of Lyrnessos captured by Achilles, and Achilles slaughtered her three brothers and husband. We don't even know if she really lived or not. She might be the figment of some bard's imagination.
We do, however, know a wealth of detail about life around Troy in the Bronze Age. So while everything I made up is grounded in historical fact, the events of her life are fiction. The job of healing priestess comes straight from the cuneiform tablets, the most concrete (clay?) evidence we have about this culture; attributing the priestess's job to Briseis comes from my imagination.
When working with such fragmentary sources as archaeological remains, a writer has to fill in the gaps with the compelling details of a living story. This process is a blending of fact and fiction. Here's a simple example. When putting clothes on my characters, I can look at stone carvings and a few representational vases for evidence. I know what fibers—wool and linen—Hittites had available. That still leaves a lot of room for fashion design.
How do you research? Fact check?
From various university libraries I've read the scholarly discussions and evidence. It's a long leap from there to enjoyable fiction, but that's the base.
While the iconic city of Troy gets most of the popular attention, the scholarship primarily focuses on the mighty Hittite empire right next door to Troy. We now know Troy follows very similar cultural, religious and political traditions as the Hittites. 
As I researched, I found a few excellent books on the Hittites overall, but for such a new field, I also had to dig into academic journals on many specific subtopics, as well as individual archaeological site reports. Site reports are a particularly dry form of reading but I mined them for the details. For example, the DNA profiles of sites (this is very contemporary archaeology) reveal what foods would have been available.
In addition, I have travelled in Turkey, spent hours studying museum collections, talked with archaeologists, and experienced firsthand the geography of the settings of my book.
I did have Eric Cline, one of the leading scholars of this period, read Hand of Fire to "fact check." He said, "I see no errors whatsoever as regards the history."
What is your writing process?
Slow meandering and a lot of rabbit holes. For me creativity is a gradual process. When I started writing Hand of Fire, I did have an overall arc in mind, but usually I didn't know what would be in a chapter until I got it down in words. That meant a huge amount of cutting and editing.
I've become more efficient as I've learned more about how to write and grown comfortable with my skills. Now I use a combination of outlining and letting the story go where the characters demand. I now use a program called Scrivener that makes it much easier to put down a plan, change it constantly, and choose any scene I want to work on without necessarily working in the final order of the novel.
I can't write a whole rough draft nonstop as many writers do. If I don't go back periodically and rework what I've done and get early sections in line with new directions, I feel unmoored. I guess I need to have my ducks in order before I can march forward.
The one most important thing is to write daily. I wish I could say I always follow that advice, but I try.
Do you imagine an ideal reader when you write?
To answer that, I guess I'd separate the process of writing from that of editing. If I kept a reader in mind while writing, I'd have to feel that everything I put on paper was final copy—ready for the reader. That would be paralyzing.
For rewriting and editing, I do think more self-consciously about audience. Then, of course, what is an ideal reader? I try to keep up with what's new and good in historical fiction and understand what readers are enjoying in this market. I reworked the dialogue in Hand of Fire early on because I realized that I was unduly influenced by the historical fiction of my teen years, which sounds stiff and overly formal now. Tastes change, and it's wise and fun to listen.
But in the end, I think there's some hubris involved when identifying the "ideal" reader. I write a book that I'd love to read. Let's hope there are lots of readers like me out there!
What are you working on now?
I'm in the middle of an historical mystery featuring the Hittite Queen Puduhepa as "sleuth." She would be as famous as Cleopatra if she hadn't been buried by the sands of time. On the first extant peace treaty in history, Puduhepa pressed her seal next to her foe's, Pharaoh Ramses II. Now that she's been dug out, I've taken her remarkable personality, which seems perfectly suited for solving mysteries, and I am writing a series. She ruled from her teens until she was at least eighty, so I think this series may outlast me.
Hand of Fire will be followed by at least one sequel and possibly a prequel of sorts focusing on Iphigenia and Achilles. This spring I made a research trip to Cyprus because the sequel to Hand of Fire will end up there—but it'd be a spoiler if I revealed how or why. (Also I'd have to know the answer to both of those and I'm not entirely sure yet…) Suffice to say Cyprus is a beautiful and dramatic island with a density of Bronze Age archaeological sites that is almost alarming. My husband and I had a delightful trip and maybe that's reason enough.
(The second part of the interview, which focuses on the writing of historical fiction, will be published next week!)
Hand of Fire is available in paperback and as an ebook on Amazon Kindle, B&N Nook and Apple itunes.
About Hand of Fire:
In the Iliad, Homer gives only a few lines to Briseis, the captive woman who sparked the bitter conflict between Achilles and Agamemnon. Hand of Fire brings Briseis to life against this mythic backdrop. Thrust into leadership as a young woman, she must protect her family and city. Sickness and war threaten. She gains much-needed strength from visions of a handsome warrior god, but will that be enough when the mighty, half-immortal Achilles attacks? 
An excerpt from Hand of Fire, book reviews, ancient recipes, historical tidbits as well as on-going information about the historical fiction community can be found on Starkston's website www.judithstarkston.com. You can also connect with Judith Starkston on Facebook (https://www.facebook.com/judy.starkston) or on Twitter (https://twitter.com/JudithStarkston).